Work commenced in late spring this year on a series of barn conversions and farmhouse regeneration in Herefordshire. This beautiful site and series of buildings have been hiding decades of neglect. But it has been immensely rewarding to rejuvenate historic structures in a sensitive and sustainable manner.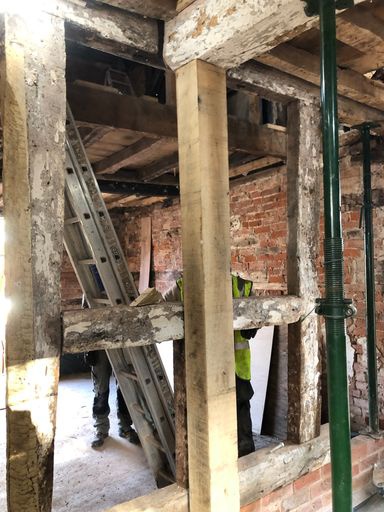 Working with the contractor A & J Ralph and their brilliant local craftsmen from the border regions, these buildings have been brought back from the brink and given a new lease of life. Through careful demolition of dangerous lean-to structures local red bricks and Hereford sandstone has been reclaimed and used to carry out much needed repairs.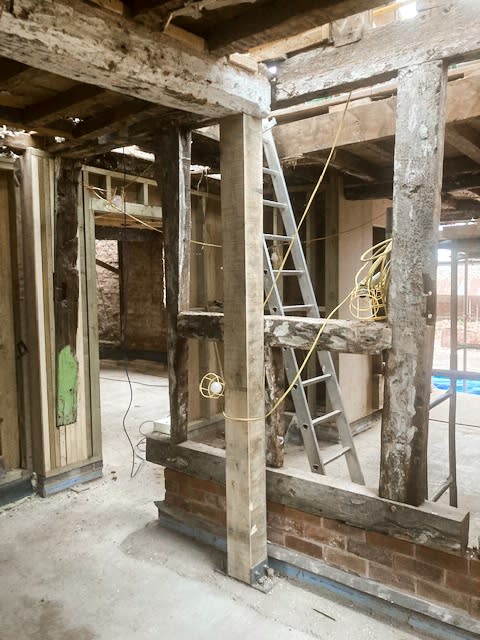 Working with the fabulous David Phillips, head of Structurehaus Engineers we have been able to save so much of the structure. Water damaged posts and beams have been spliced with new oak to repair and restore. The gables of two buildings have been brought upright and close to true using heavy duty ratchets and secured using carefully placed new brackets made by the local ironmonger. Almost all the joists and rafters have been retained and enhanced, using plywood glued and screwed atop to provide the necessary strength to support the new loads.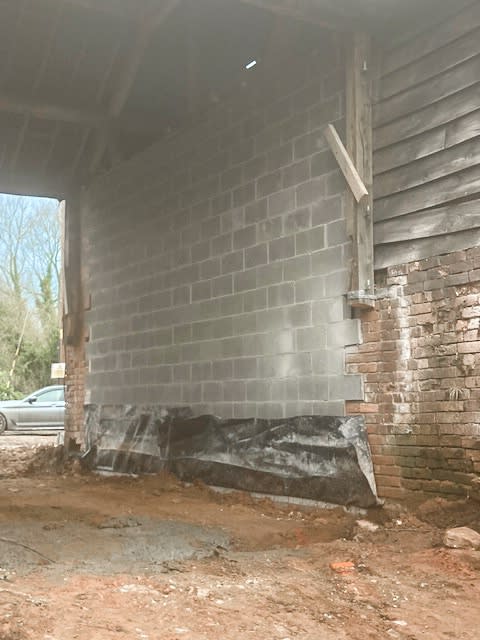 Sustainability
We have sought to turn these old farm buildings into modern high-performance homes with a blend of efficient insulation and low-energy heating through air-source heat pumps. This is not easily done with existing buildings. Where underpinning or rebuilding has been required, we have been able to introduce insulative footings to expose brickwork internally without the normal issue of cold bridging. Underfloor heating is provided throughout to keep the internal layouts largely unencumbered and avoid the need for large radiators, which would otherwise be required for the heat pumps.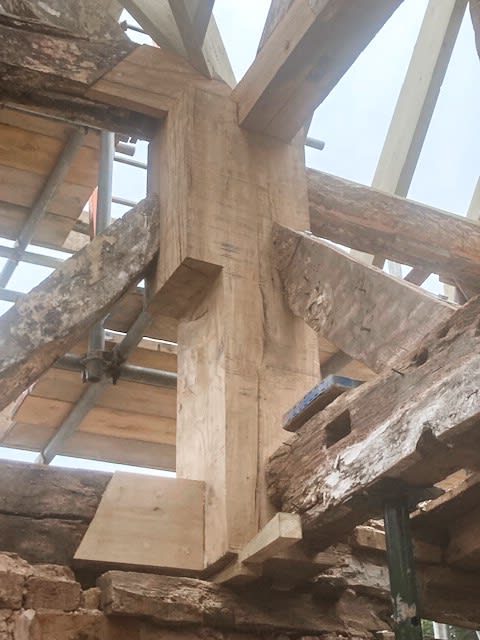 Work is ongoing and the barns are due to be completed in phases in the second half of 2022.