Stolon Studio were delighted to receive a Brick Award 2021 Commendation for their latest Sociable Housing scheme, Penrose Mews in West London. This ingenious scheme utilised glazed and unglazed brick commons to help bring light into a compact backland site, at all times of the year.
Typical of other Stolon Studio schemes, the courtyard provides a sociable space for residents to gather and interact. It is characterised by the surrounding walls formed from mottled brick commons, half matt and half glazed to reflect light into the space. The boundaries between units are blurred by the seemingly random window arrangement to enhance the sense of togetherness. A band of low level rooflights brings natural light into the kitchens below and simultaneously provides a buffer between the courtyard and the houses.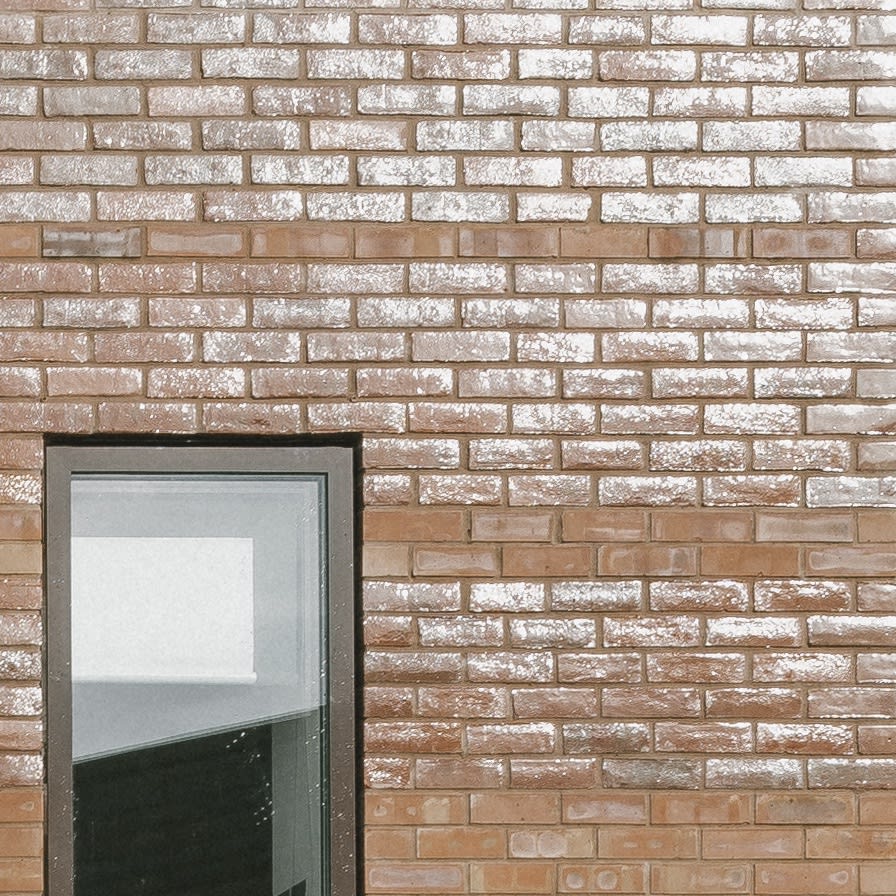 Typical of many backland and infill sites, daylight and sunlight to both adjoining and proposed properties was a significant challenge. Lightwells and rooflights were used to bring natural light into the living areas located below ground. On the first floor, roof terraces accessed from the master bedroom provide additional private amenity space and enhance the feeling of openness. Delicate hit and miss brickwork walls sit to one side of the roof terraces, screening views into neighbouring properties and providing an intricate play of shadow.
The bricks chosen for the mews were reminiscent of flettons or commons, which are typically used to the rear of a development as a more economic choice than face brickwork. These are interspersed with glazed bricks, rising in frequency higher up the building to reflect light into the courtyard even in winter sun. 'We liked the idea of using a cheap material - common bricks - and then enhancing them through a bespoke glaze to create something special. The commons also have an interesting pattern, which disrupts the regularity of the brick bonding, and disguises the scale of the building. Furthermore, we introduced an apparently random arrangement of windows to establish a seamlessness to the elevations.' says Barker