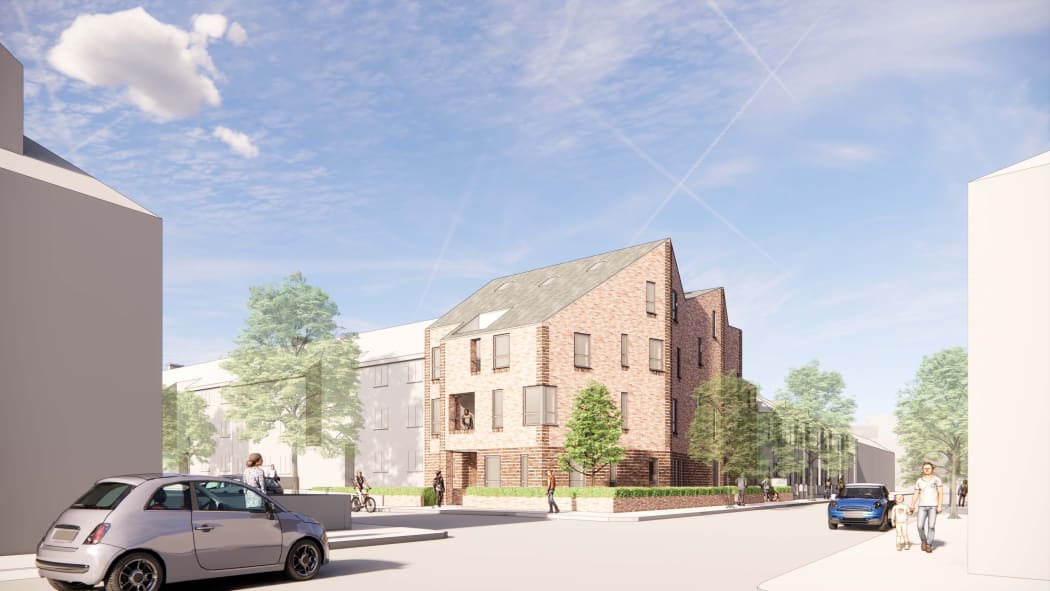 Stolon Studio won the commission for this car park site through the first housing lot on the LHC framework for LB of Southwark in 2020. Over the next 12 months Stolon, along with Structurehaus, Prospero Projects and Southwark's team worked tirelessly to find an elegant architectural solution to this surprisingly challenging corner plot.
Despite various lockdowns and covid restrictions the team engaged in extensive resident and stakeholder consultation, regarding the design and in particular works to upgrade and improve the communal garden and facilities of the existing flats.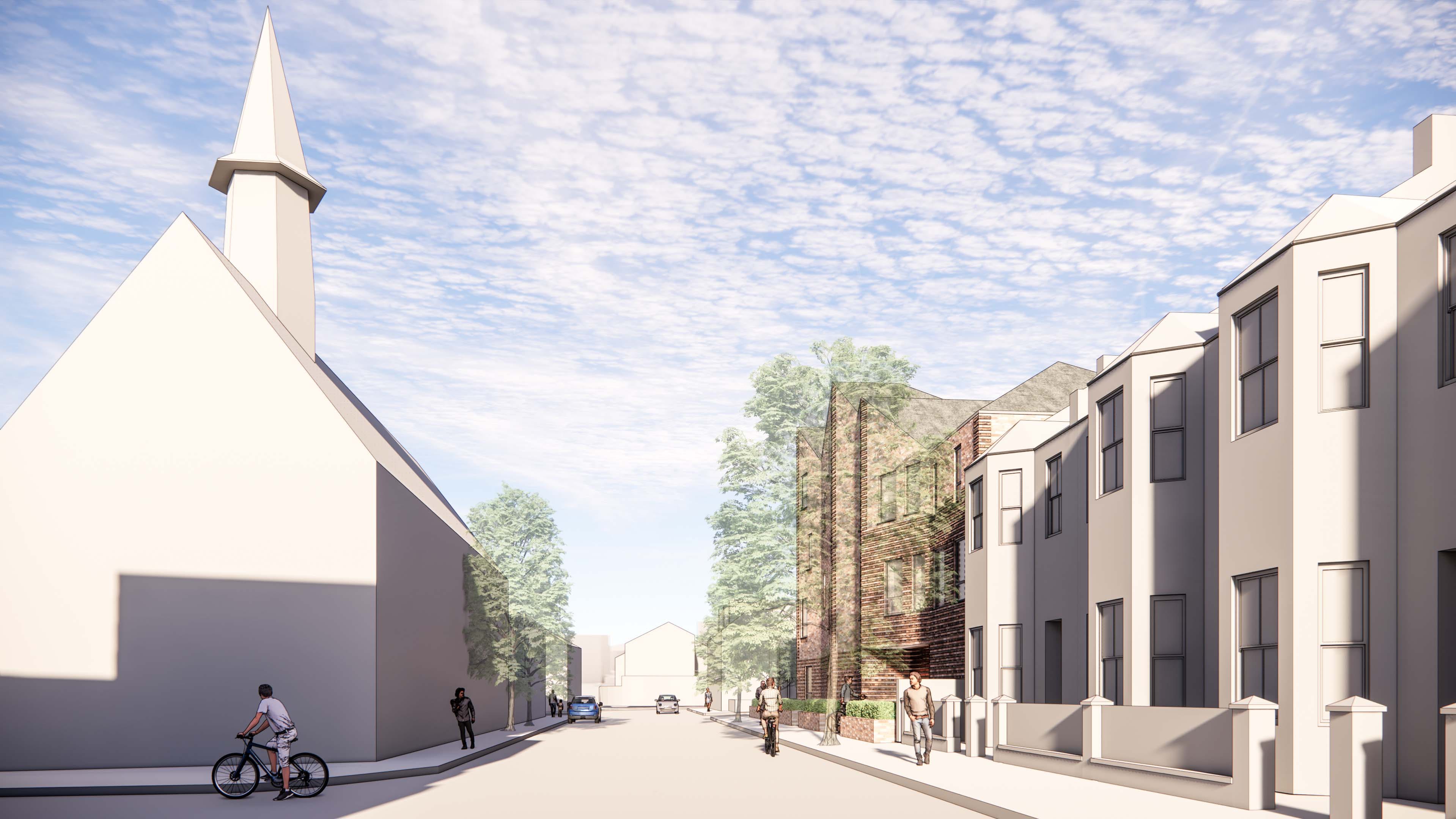 Two distinctly different building forms abutted the site and part of the challenge was how to resolve this in a new corner building. The solution was a hybrid of two volumes emerging from the context and merged in a single unified building. In plan, a series of folded planes form the new building line, stepping forward from the line of terraces, then back at the corner and around in an unorthodox reinterpretation of the traditional bay form. A new entrance is set within a fold creating a route through from the street.
A variety of unit sizes have been provided, all with access to private outdoor space, to help support a diverse mix of residents and meet their different needs. Encapsulating Stolon's Sociable Housing ethos the site is opened up to the rear allowing the communal garden to be shared by all existing and new residents of the site with improved facilities and landscaping, reinforcing the unity between the occupants.
The bold new building replaces a utilitarian car park with high-quality social housing, set within a well-established community setting. It makes a valuable contribution to the housing need of the borough and reinforces the sociable aspects of the resident interactions. Work on site is due to commence in spring 2022.