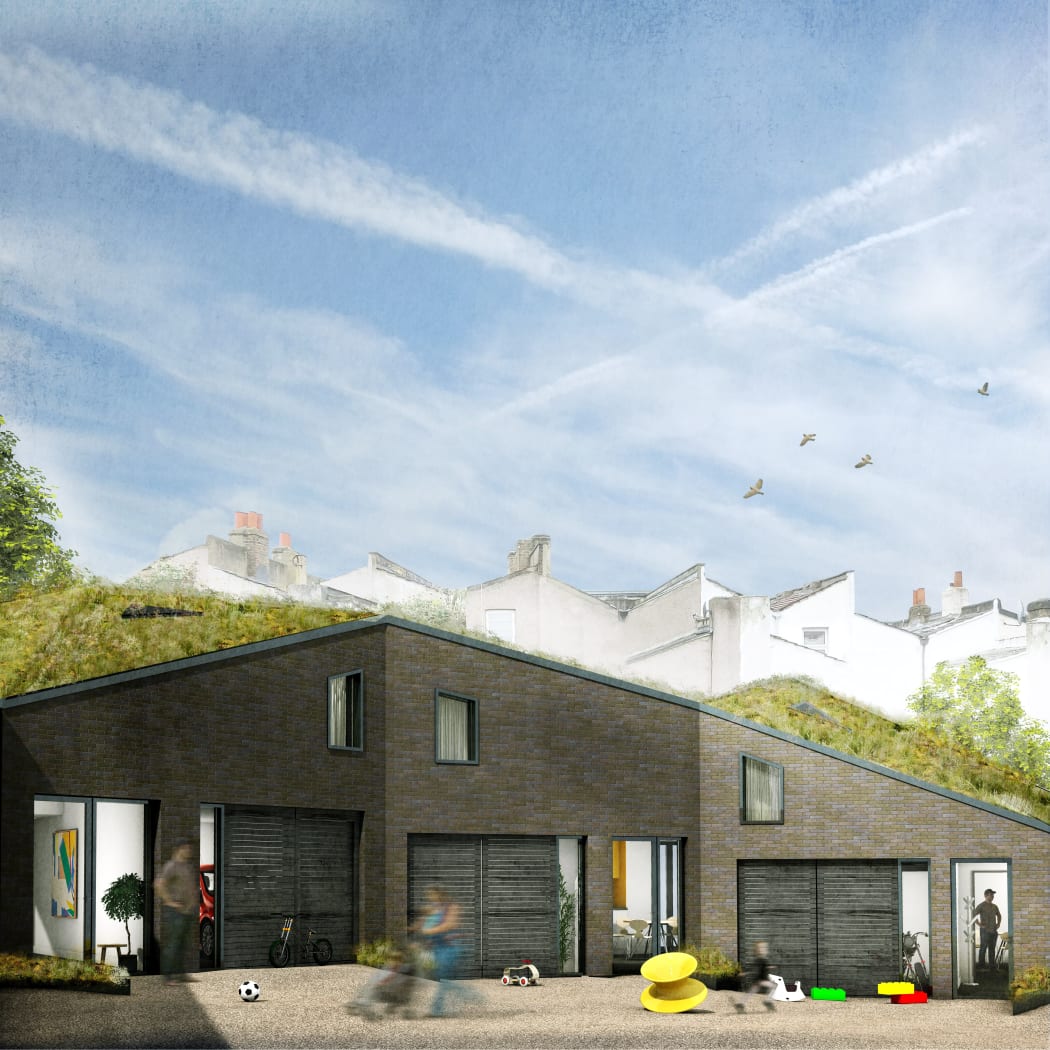 After a commission from the innovative developer, House of Tuesday, Stolon Studio began planning the complex development of three homes in a triangular site surrounded by Victorian terraces in Greenwich.
Neighbours were, at first, wary of the project. Through a BIM 3D model Stolon Studio were able to assess the impact of the build against BRE standards, creating a geometric structure that does not impact the enjoyment or daylight of existing residents. As such, neighbours concerns were eased. It received unanimous support from councillors at Planning Committee.
The new homes are set below the existing boundary wall from which the pitched roof rises, providing an array of wildflowers as an alternative view to the frequent stack of broken cars and tyres. Below the pyramidal structure are three modern living spaces that are cleverly designed to attain all available light in a restricted environment.
The designs are representational of the studio's interest in creating sustainable housing in unused areas. The homes are zero-carbon and sensitive to the nature of the existing environment. The build is also environmentally conscious in its redevelopment and creative use of space in unused backland sites.
They are homes with social environments. Communities are created within these spaces through shared, Sociable living areas. The creation of Sociable areas is important to Stolon's designs and provides sustainable multipurpose spaces that provide beneficial community environments.
@stolonstudio
#ZeroCarbon #lowimpact #HouseOfTuesday #backlandsite #sustainable #Stolon #greenroofs #smallsites